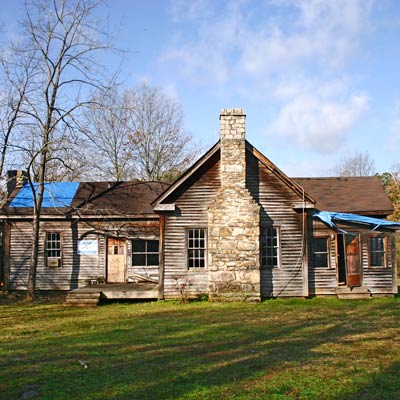 »
The History
Published May 2012
Price: $95,000
Location: Lithonia, Georgia
Contact: Kate Ryan, 404-885-7817

This 1,200-square-foot farmhouse is one of the oldest residences in DeKalb County, Georgia. It was also home to the same family for more than 160 years. It was built as a simple hall-and-parlor house in the 1840s by the Housworth family, who had moved to this north Georgia town, just 19 miles east of Atlanta, in the 1820s. Two additions were tacked on later. In the next century and a half, generations of Housworths lived here, raising livestock, growing corn, smoking their own meats, and making sorghum syrup.

Shown: The two-bedroom, one-bath farmhouse was originally built as a hall-and-parlor house. Two additions were added in the late 19th century.

Contribute to This Story Below