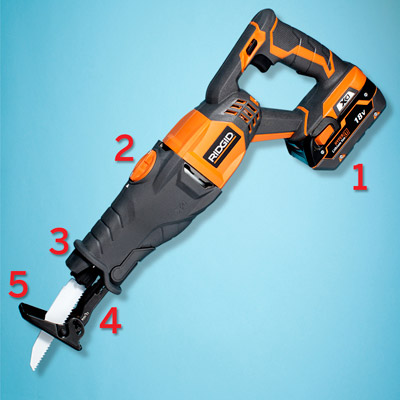 »
The Destroyers
There's no thrill quite like tearing down a wall. These cordless reciprocating saws, with lightweight 18-volt batteries, compact designs, and smart features, keep the debris—and the fun—flying.

With a fistful of blades and a pair of full-capacity batteries, these saws can do a lot of damage. Just don't expect to bring down the entire house without rejuicing.

What to look for:
1. A battery gauge to show charge level because lithium-ion quits without warning.
2. A dial to switch between a normal stroke and a more aggressive orbital setting.
3. A mechanism to make blade changes easy, like this chunky twist collar or a cam lever.
4. An adjustable shoe to set cut depth.
5. A pivoting shoe that allows the blade to get a good bite on pipe.

Contribute to This Story Below