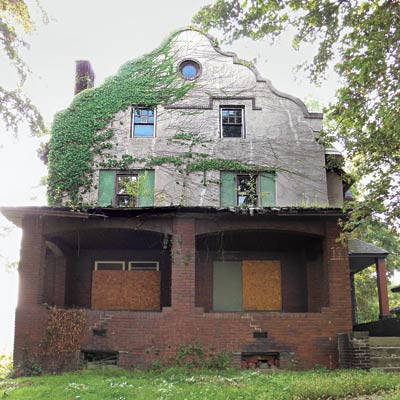 »
The History
Published March 2012
Price: $15,000
Location: Youngstown, Ohio
Contact: Mark Peyko, 330-259-0435

With its Mission-style gables and Craftsman-style porch, this house in Youngstown's Wick Park Historic District has always been a standout. Then again, the neighborhood has long been known for its quirky, eclectic architecture, which includes everything from Mediterranean-style manses to a full-fledged Adirondack cabin. The house was built in 1910 by Frank Lyons, owner of a successful drugstore, and was later sold to another business owner, Beecher Higby Sr., who ran a Ford dealership on Youngstown's automobile row.

Shown: The porch was built with Tapestry brick, an art brick manufactured from the early 1900s to the 1950s.

Contribute to This Story Below