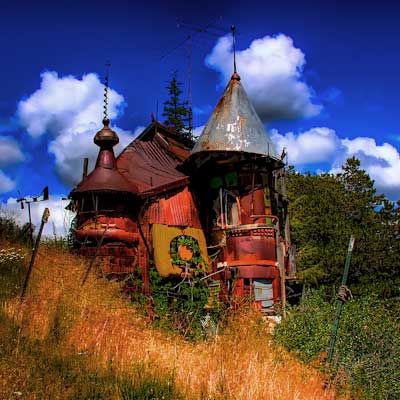 «
»
The Junk Castle
Outside of Pullman, Washington

High school teacher Victor Moore constructed this impressive structure as his 1970 Master of Fine Arts thesis assemblage sculpture. It was constructed entirely of salvaged materials from a local junkyard and the defunct rock quarry where the property is located. Moore spent a total of $500 on the entire project.

Click through to see what the junk house looks like inside.

Contribute to This Story Below