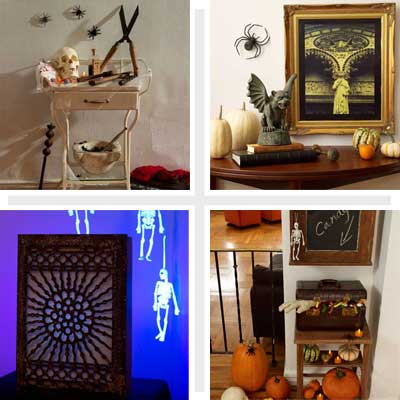 »
DIY Halloween Party Decorations: Salvage-Style
Freddy Krueger was freaky in the movies, but the melty-faced, striped-sweater-wearing dummy from the Halloween store is just lame—and expensive. Plus, it smells weird, like charred rubber and mothballs. Armed with a few key props, such as fake cobwebs and a handful of plastic spiders, you can make your own fright-worthy decorations out of salvage-yard and thrift-store finds, even the junk collecting dust in your attic.
To inspire you,
This Old House Salvage-Style Projects
author Amy R. Hughes shares nine spooky creations. Make one or make them all, and start scaring up some friends for a crafty and thrifty party this October 31.
Contribute to This Story Below