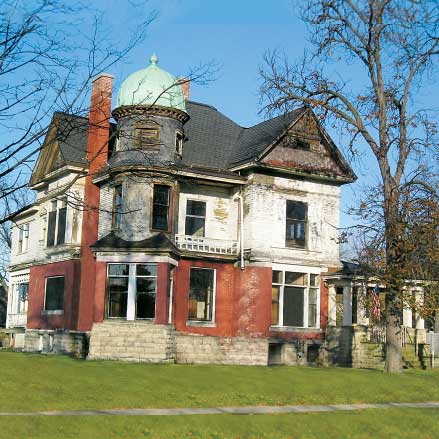 »
Save This Old House: Saginaw, Michigan
Published November 2011
Price: $25,000
Location: Saginaw, Michigan
Contact: Marcia Hoffman, 989-274-0423

The history: We are told not to live in the past. But whoever rescues this 1886 fixer upper in Saginaw's Cathedral District will have a hard time not waxing nostalgic for the city's gilded age as a thriving lumber town. The house was built for lumber baron Clarence Hill by Fred. W. Hollister, a notable architect who two years prior built the Saginaw County Courthouse. Hill lived here until his death in 1901. After his wife, Susy, passed on in 1949, it was divided into five apartments. The last tenants vacated in the 1990s, and the current owner, a nonprofit neighborhood group, is looking for someone with a viable rehabilitation plan to save it from the wrecking ball.

Pictured: The 5,819 square-foot house has a new roof, and five bedrooms, three bathrooms, and three butler's pantries.

Contribute to This Story Below