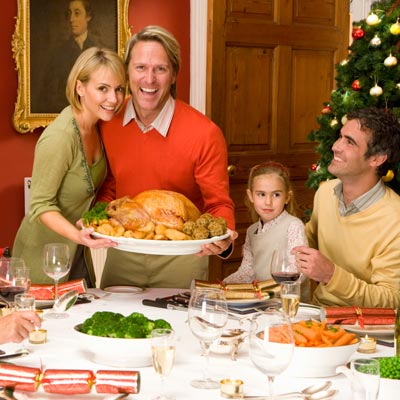 »
The Best Defense Is a Good Offense
It's that time of year again! The kids are off from school, your parents are encamped in the guest bedroom, and there's enough food in your fridge to feed a small island nation. Ah, the holidays. If you're the host this year, you know how much work goes into making the family gathering as perfect as can be. But you also know it pays to be prepared for the unexpected. Because despite all the careful planning, even the best host can—and will—fall prey to at least one disaster during a family gathering (and we don't mean granddad horrifying the young'uns with his war stories).
In the past we've shown you
how to prep your home ahead of time to minimize holiday mayhem
. But some things are just unpredictable, like spilled wine, guest-trapping blizzards, or the overeager but hapless aunt who insists on being your sous chef. Don't worry—
This Old House
is here to help. We're giving you our 10 best tips for smoothing over those last-minute glitches so that you can keep the celebration going with a perfect holiday smile.

Contribute to This Story Below