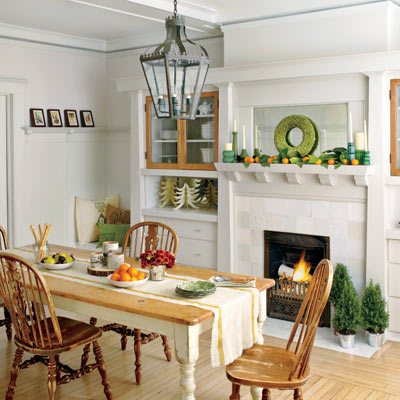 »
Get This Look
The best way to turn your everyday dining area into a festive spot for winter celebrations? Rev up your DIY skills. The cheerful room shown here features seven handcrafted projects—including a gold-edged runner and birch bark-wrapped candles—most of which you can assemble in less time than it takes to set the table. Combined with weathered wood furniture, rustic accessories, and colorful pops of green and orange, they create an unfussy space that captures the warmth of the holiday season. Read on for how to adapt these creative ideas for your house.
Download and print our
stencil template
for the craft wood conifers.

Contribute to This Story Below