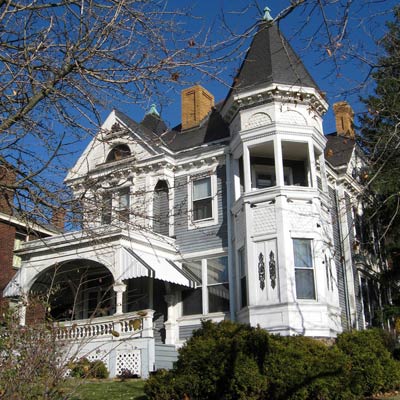 »
A Historic Iron City Manse
Published October 2011
Price: $95,000
Location: Pittsburgh
Contact: Bonnie Kramer, 724-737-5537

This circa 1890 Queen Anne was built by William Wigman, a lumber industry tycoon, who outfitted his Iron City home with stunning architectural details. It has remained a single-family house ever since, last occupied by one Grace McClory. She lived there for over 40 years with her husband, Regis, while they raised their seven children. Last year, after Grace moved out, the house was threatened with demolition by a potential buyer. Luckily, a group of locals banded together to safeguard the house and got it designated a historic landmark.

Shown: The four-bedroom, two-bath house is located in the Carrick neighborhood of Pittsburgh. It stands at the gateway of "The Boulevard," a brick-paved street lined with stately turn-of-the century mansions.

Contribute to This Story Below