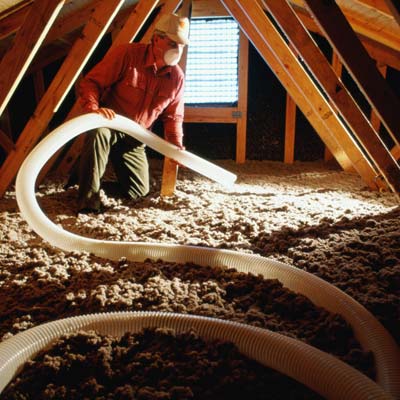 »
1. Beef Up Insulation in an Unfinished Attic
WHY NOW:
Baby, it's cold outside—or it will be soon. "So pop your head up in the attic and check insulation levels," says Mike Rogers of
GreenHomes America,
which specializes in energy-efficient improvements. In addition to sealing gaps in the attic floor and framing, Rogers recommends upping insulation levels to R-49 or even as high as R-60 for most areas of the country.
HOW TO DO IT:
If insulation is level with or below the ceiling joists, add loose fiberglass or cellulose—even over existing batts—using a rented blower. Make sure the material is well distributed, with no low spots. "Even a small gap greatly undermines performance," Rogers says.
THE PAYOFF:
Up to 10 percent savings on your utility bills.

Contribute to This Story Below