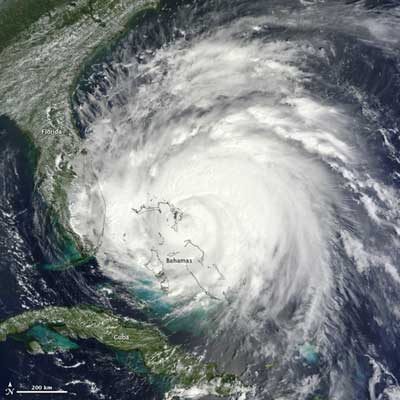 »
Stay Ahead of the Storm
As hurricane season drags on each year, many meteorologist warn that warmer seas and will deliver more violent storms. The Eastern Seaboard is particularly vulnerable, but if 2011's Hurricane-turned-Tropical Storm Irene taught us anything, areas well outside of traditional hurricane country—like inland Vermont, parts of which were crippled by floods from the massive storm—are at risk when residents are not prepared for storms of this magnitude. 


Forecasts are never written in stone, of course, but it's good to get prepared. Here are a few important pointers from
The American Red Cross
and
The Weather Channel
that could minimize property damage and keep you safe if a hurricane watch (conditions are a threat within 48 hours) or warning (conditions are a threat within 36 hours) is issued in your area.

Contribute to This Story Below