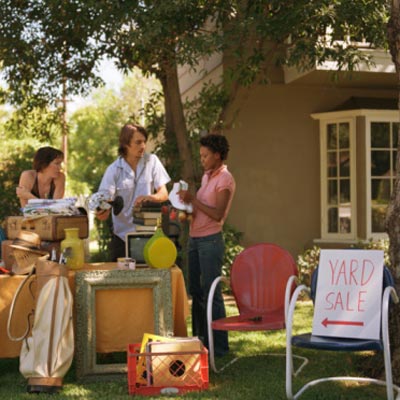 »
Sell, Sell, Sell
While the art of a yard sale may seem pretty straightforward, simple alterations in timing, pricing, and display can make the difference between a successful sale and a full-on flop.
In honor of National Garage Sale Day (August 13), we talked to Ava Seavy of
GarageSaleGold.com
on the dos and don'ts of selling your unwanted wares the good old-fashioned way. Follow these tried-and-true tips and you may just strike gold.

Contribute to This Story Below