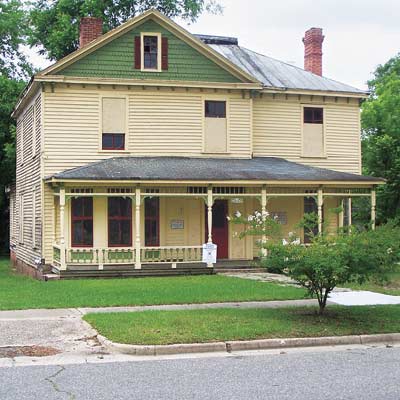 »
Save This Old House: Goldsboro, North Carolina
Published August 2011
Location: Goldsboro, N.C.
Value: $45,790

The History: The sturdy Molly Smith Thompson House was built in 1901 and named for the woman who owned it from 1912 until 1959. Over the years, the 3,804-square-foot clapboard Queen Anne became a boarding house, and its once-affluent neighborhood lost population to nearby suburbs. In 2006, the City of Goldsboro, in partnership with Preservation North Carolina, began buying up the area's endangered houses, including this one, selling them off with protective covenants to eager DIYers from as far away as California and Canada.

Contribute to This Story Below