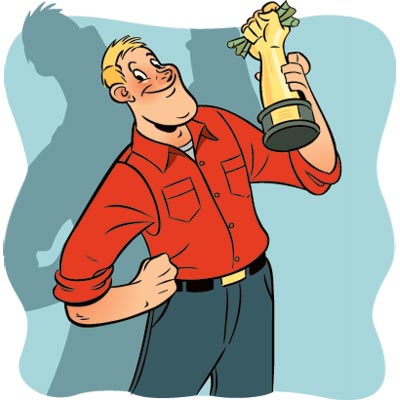 »
"I scored a perfect new countertop—in my neighbor's trash."
Who:
Linda M.
Where:
From the
TOH
discussion boards
"My neighbor was about to throw out the sink cutout from her new high-grade laminate countertop, but I couldn't let that happen. Before she could toss it, I asked if I could have it. After making the cabinet shell out of two red-oak boards, I outfitted it with a drawer and a shelf, both of which I made from a sheet of dinged-up
¾
-inch plywood. What was slated for the landfill is now a beautiful Craftsman-style cabinet that my son uses in his (very tiny) kitchen. The entire project cost 38 bucks!"
What Linda Saved:
$80

Contribute to This Story Below