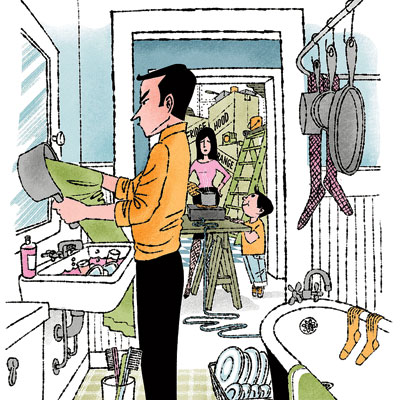 »
Surviving a Kitchen Renovation
Who: Alan and Joni Horton
Where: Yucaipa, Calif.
What: Made dinner almost every night without so much as a stove.

My contractor husband, Alan, and I love to cook, but the kitchen in our 1950s ranch could barely fit two people. When we finally decided to remodel, Alan told me I'd be without the space for three months, tops. Was that wishful thinking! The renovation took triple the time. Even so, we rarely ate frozen meals—and we only went out for dinner a few times. Here's what I learned along the way.

Contribute to This Story Below