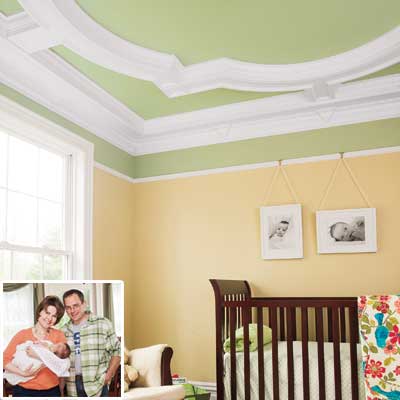 »
Fitting the Mold
Who: Stephen Forman
Where: Amherst, N.Y.
What: Built an ornate coffered ceiling.

There's nothing like elaborate molding to add character to a room, so as we built our house we added it throughout. We wanted something special for the nursery, and the curved geometric patterns that were painted and plastered on 19th-century ceilings gave me an idea for this unusual coffered ceiling with built-up crown molding.

Shown: Stepped trim, a picture rail, and a ceiling with curved coffering give the redone room a whimsical formality enhanced by a calming two-tone paint scheme.
Contribute to This Story Below