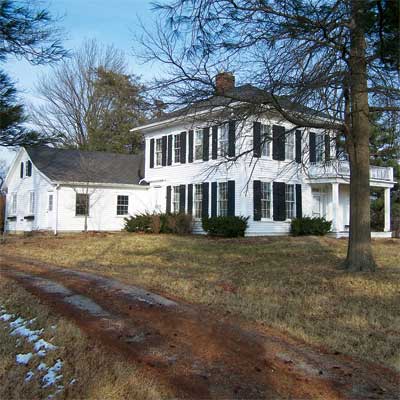 »
Save This Old House: Indianapolis, Indiana
Published May 2011
Price: $1 (Must be moved)
Location: Indianapolis
Contact: Chad Lethig, Indiana Landmarks, 317-639-4534

The history: Hidden behind a patch of trees on a rural byway outside Indianapolis, this empty clapboard farmhouse was once home to Isaac Cotton. His father, John, built the place in the early 1850s. Isaac lived here with his wife and son, taught school during the winter, and farmed in the summer, raising pigs and fine-wool sheep. He was so good at tending to his honeybees that he was named president of the Indiana Bee-Keepers Association. During the Civil War, he served as the local draft enrollment commissioner.

In 1890, Isaac sold the house to his son, who sold it a few years later. The house passed through several owners until 1937, when it was purchased by the Ropkey family; they lived here until six years ago.

Contribute to This Story Below