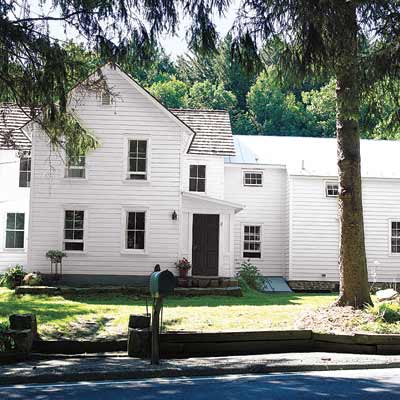 »
Farm Fresh
We were the first and only buyers brave—or maybe naive—enough to even look at the place. The yard was a tangle of scrub trees and prickers, and neither the main house nor the little carriage house beside it were livable.

I grew up in a town next to Randolph, New Jersey, where the farm is. My wife, Kelly, and I were looking for a house in the area and wanted an older home with land. When we first drove past the property, we said, "If that ever goes on the market...." The next time we went by, we saw a For Sale sign.

Shown: Today, an addition forms an ell with the freshened-up farmhouse.

Contribute to This Story Below