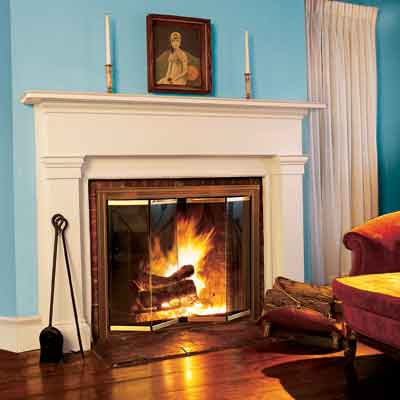 »
Add Glass Fireplace Doors
A cozy fire on a cold night is a delight. But a wood fire left untended isn't safe. Unlike a gas fireplace, which can be switched off, the only way to leave a wood fire is closed off with glass doors.
Retrofitting this safety feature to an existing fireplace isn't difficult. The doors come in standard sizes that fit in any flat firebox opening. For full step-by-step instructions, see
How to Install Glass Fireplace Doors
.

Contribute to This Story Below