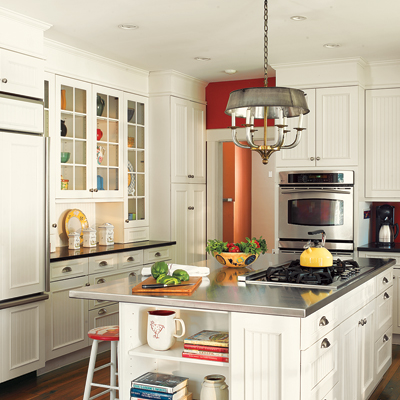 »
The Kitchen's Complete - Let's Eat!
Renovating the kitchen usually means a restricted diet of frozen or hot-plate meals squeezed in among searches for faucets, floor tile, and boxed-up cutlery. Maybe that's why the first supper after the work is done tastes so good. In this new column we showcase reader remodels and the "Hurray—we survived!" meals that followed. This month, one-dish dinners that'll satisfy a crowd.

Shown: An enlarged footprint gives a once-cramped kitchen plenty of room for impromptu get-togethers when friends drop by. The hardworking island is topped with stainless steel for a commercial-kitchen touch.
Contribute to This Story Below