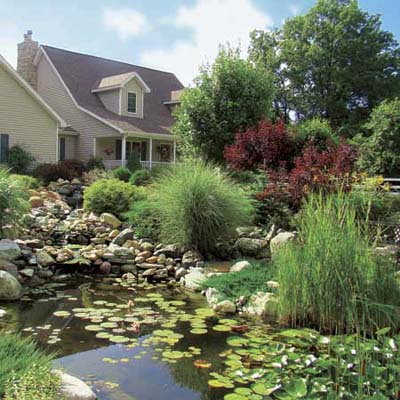 »
Rock Collector
WHO> Gary Rensi
WHERE> Monroe, Mich.
WHAT> Spent three years building a pond and waterfall, then landscaping around it.

I'd been collecting rocks for years. I'd always wanted a pond, so even at my old house I'd been piling up big stones from around the yard to eventually use for the project. When my wife, Jody, and I moved into this Cape with our daughter, Hailee, in 2000, we got 16 acres of land along with it, and a front yard that was just weeds and some scrawny, sickly pine trees.

Shown: A rock-lined waterfall channels water through three small pools before it flows into the pond. Grasses and junipers add texture; water lilies shade the koi.

Contribute to This Story Below