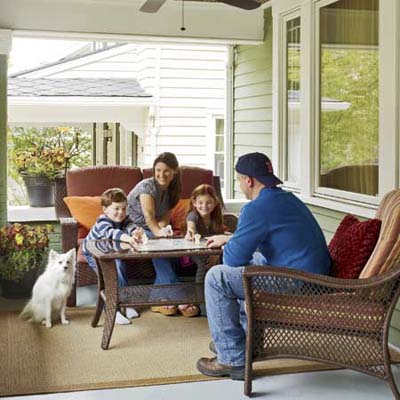 »
From Starter Home to Starting Over
It's all
This Old House's
fault. In 2004, my wife, Candice, and I were nicely settled in a starter home with our two small children. We were beginning to outgrow the space and would have probably bought a new home eventually—but then I watched every episode of the show's
25th-anniversary season.
It was the last straw. I was so jealous!
I always loved doing small projects here and there in our first home—refinishing floors, upgrading a bath—but I wanted something even more challenging, such as tackling an entire house like the one I saw on TV. I spent a year looking for just the right one.
Shown: Homeowners Candice and Matthew Manning relax on the restored front porch with son Sully, daughter Noël, and dog Crisco.

Contribute to This Story Below