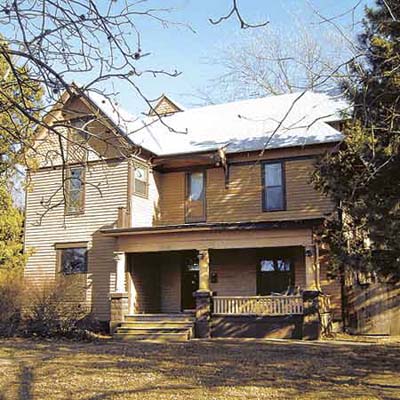 »
Before: Period Details, Please!
"We love our Folk Victorian, but we want to give it more of a period look," says Benjamin Terrill, who lives in this west-facing, 3,600-square-foot house in Wichita, Kansas, with wife Holly and daughter Madeline. So we asked Chicago architect
David Raino-Ogden
what he'd do to increase its appeal.
Built in 1880, with a couple of additions tacked on later, the house has good proportions, Raino-Ogden notes. "But the porch feels heavy and disconnected from the style of the house," he says.

Contribute to This Story Below