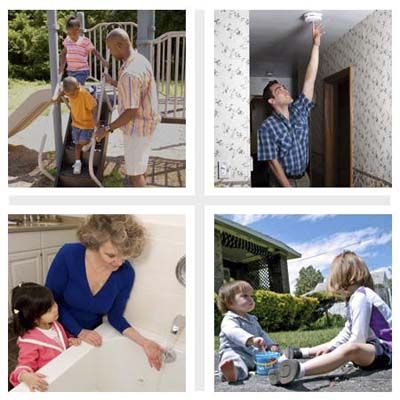 »
Think Like a Kid
In a world made by the point-of-view of grown-ups, there are inadvertent hazards to small children all over the place. Home is no exception. According to Safe Kids USA (an organization that educates parents, policy makers, and the general public in creating safe environments for children) a child dies every 101 minutes as a result of an unintentional injury, making it the leading cause of accidental death and permanent disability for America's kids.
Best we try, we can't have both eyes fixed on little busy bodies all the time, but there are things that can be done reduce risk throughout the home. (That said, making the upgrades and adding some of the safety devices we'll mention aren't meant as a substitute for good old-fashioned supervision.) Simple things like closing the door to exercise rooms and putting an affordable
doorknob guard
on the door could save you a trip to the emergency room. Start off with doing a careful inspection of your home: Think like a curious kid and see what kind of trouble you can get yourself into. But first, take a minute to familiarize yourself with danger zones and common hazards.

Contribute to This Story Below