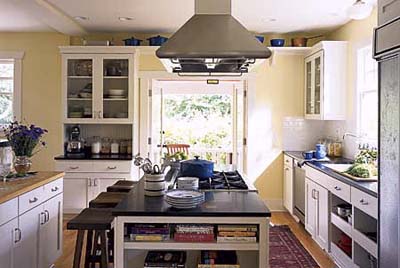 »
Everyone Loves an Island
Kitchen fads come and go (remember trashmashers?) but customers will always want an island in their kitchen.

The kitchen island is the perfect place to balance congregation and separation, ensuring that hosts can cook and clean while they socialize with their guests. And they can be a great place for kids to do homework under the parents' watchful eyes.



"Why would you want to prep food with a wall or a cabinet door a few inches from your nose, or eyes for that matter?" says Johnny Grey, renowned Bristish kitchen designer. "An island that faces into the center of the room is the place for prepping and cooking. Sociability is not possible without eye contact."
Contribute to This Story Below