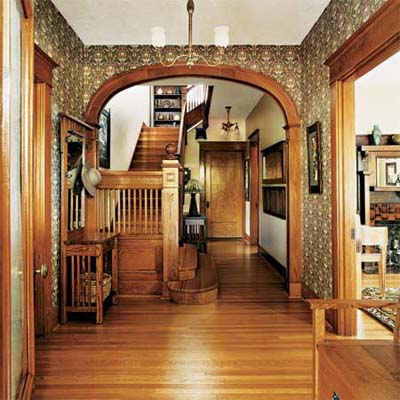 »
Nothing Could Have Prepared Us for This
As I drove up to my house I began to worry. Through the windows I could see strangers swarming around inside. My anxiety level spiked as my husband, Tye, opened the car door and sat down next to me. "Elva, honey, there's something I have to tell you," he said nervously. "They flooded the house."
"They" were the otherwise amazing HVAC repair guys who had forgotten to close our radiators' bleed valves, filling our 1908 home with filthy water. The strangers were the cleanup crew that had been called in with wet/dry vacs and industrial blowers to try to dry out our quarter-sawn oak floors before they started to warp. In some ways I was lucky to come home when I did. Tye had walked in to find a lake forming in our kitchen.
Looking back, I'm amazed that we managed to keep it together at times. It was December 2006, and we had already been through two years of remodeling mayhem. What kept us going was our faith that the house was worth it—and that we were the right people to restore it.
Pictured:
The original woodwork in the 1908 Victorian-Craftsman hybrid, which served as a boardinghouse during World War II, was a major draw for the homeowners. They spent hours refinishing the oak floors and trim.
Carpenter: Jim Kvidt,
Built It Consulting and Management Services
Woodworker: Bill Storch, Storch's Custom Woodworking, Corvallis, OR; 541-757-8717.

Contribute to This Story Below