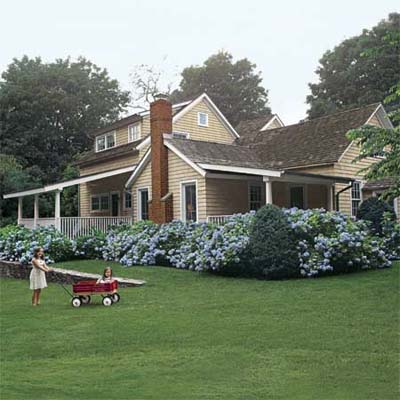 »
Like Old Times, Only Better
Here's one way to describe a dream house in 10 words or less: cedar-shingled summer cottage short bike ride from ocean. David and Tracy Gavant bought just such a place in Amagansett, New York, in 1999, and treasured it as the perfect getaway from their high-stress city jobs.

They loved the cottage's history: The core of the structure is believed to date from the early 1700s, when it was little more than an outbuilding for a nearby house. And they loved its charm: Rooms had evolved in quirky, make-do fashion over the years—some with shed roofs and 7-foot-high ceilings. Making improvements those first few years—updating a guest bath and replacing the furnace and septic system—the couple enjoyed their summer place and celebrated the birth of two daughters, now 4 and 9.

Then Tracy voiced a simple request that led, as can happen with old cottages, to a near-gut rehab of the whole place. "I just wanted to get rid of the stove," she recalls.

Contribute to This Story Below