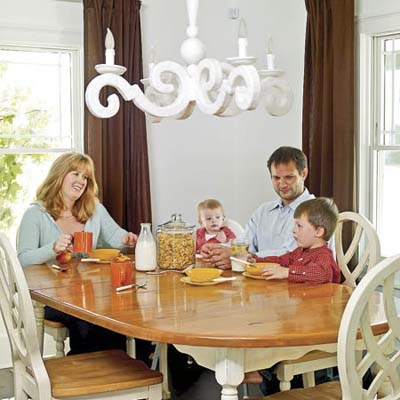 »
The Homeowners
Jeff and Jennifer Kuryluk, who were eager to move their growing family from a two-bedroom house in Fairfield, Connecticut, to one with four bedrooms and a little character, did the math over and over. Eventually they realized they would be better off buying an older fixer-upper in a great neighborhood in the town they loved and enduring a gut renovation.

Operative word: endure.

With their son, Aiden, then 3 years old, and daughter, Mia, on the way, the Kuryluks knew they weren't taking the easy path. "I was scared we wouldn't find a house before we sold our old one, especially with a baby coming," Jennifer says. "Panic sets in, and you want to take anything."

Contribute to This Story Below