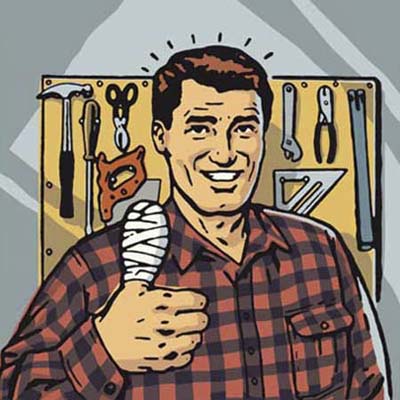 »
And, the Bl@¢k and B!ue Thumb Award Goes To...
Stuff happens. You screw up the measurements for your new custom cabinets, and they don't…quite…fit. You drop the marble countertop you're installing, and, well, look on the bright side: You now have two marble countertops. Or this: You swing the hammer and hit the nail on the head—your thumbnail, that is. Welcome to the second annual Black & Blue Thumb Awards, our roundup of DIY mishaps so monumental that your mistakes will seem minuscule by comparison. We hope.
Think your blunder is prize-worthy, too?
Tell us all about it and you could be featured

Contribute to This Story Below