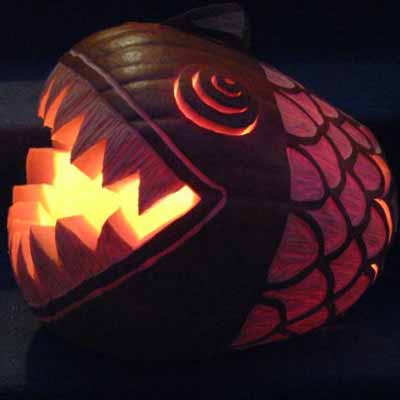 «
»
"Something Fishy" by David LaRochelle
As a kid, David LaRochelle raised pumpkins at a friend's farm and sold them in his front yard at Halloween. "I never dreamed that someday I would be interviewed on national television shows as a professional pumpkin carver!"
LaRochelle, an author and illustrator based in White Bear Lake, Minnesota, tipped this gourd on its side and carved gills and eyes using a linoleum scraper. It took three hours to complete.
Enter our Pumpkin-Carving Contest today!

Contribute to This Story Below