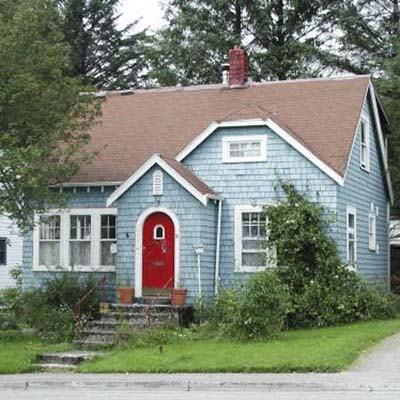 »
Casey-Shattuck, Juneau, Alaska
The Neighborhood
Set on the Pacific and surrounded by mountains, Juneau is one pretty little city—complete with historic neighborhoods containing various architectural styles from the late 19th and early 20th centuries. The best bargains here are in Casey-Shattuck, named after the two men who developed the former farmland into Juneau's first subdivision. The neighborhood has seen renewed interest recently, as young professionals and those seeking an outdoorsy lifestyle move here to work in the city's growing tourism industry. Now that five or more cruise ships arrive here almost daily, it's not as quiet as it used to be!
The Houses
Most Casey-Shattuck homes were built between 1905 and 1940 in the Craftsman style, with low-pitched gabled roofs and wide overhanging eaves.
The Prices
Craftsman homes range from just under $300,000 for a two-bedroom fixer-upper to nearly $400,000 for a larger model in good shape.
Why Buy Now?
Juneau offers a four-year, $20,000 "tax assessment forgiveness program" for those restoring older homes.
Among the best for:
Fixer-Uppers
,
Craftsman Houses
,
Outdoor Enthusiasts
,
The Northwest
Find homes in Juneau

Contribute to This Story Below