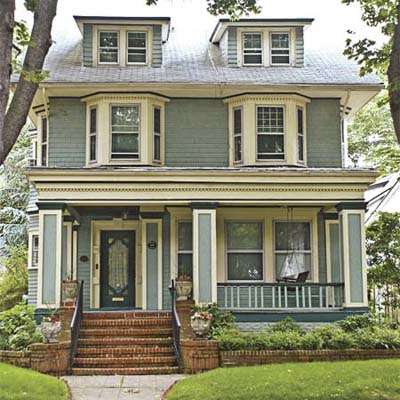 «
»
Victorian Flatbush, Brooklyn, New York
The Neighborhood
Victorian Flatbush, in one of Brooklyn's six original villages, can catch those who wander into it by surprise—even New Yorkers, many of whom have never heard of this architectural anomaly. Indeed, the 'hood's outstanding lineup of freestanding Queen Anne and English Tudor homes set along broad, tree-lined streets renders it much more Charles Dickens than "Welcome Back, Kotter." Just a subway ride away from Manhattan, Flatbush is also a short walk from 585-acre Prospect Park.
The Houses
Hundreds of Queen Annes, Tudors, and other Victorian-era homes line the streets, though house hunters looking for single-family properties may have to undo old multifamily conversions.
The Prices
Fixer-uppers are available for $600,000 to $900,000 (cheap by Big Apple standards); a restored home will run you a cool million or more.
Why Buy Now?
Brooklyn real estate, on fire since the 1990s, remains largely unscathed by the national housing crisis. A constant influx of people means the chances of declining property values are slim to none.
Among the best for:
City Slickers
,
Luxury Homes
,
Queen Annes
,
The Northeast

Contribute to This Story Below