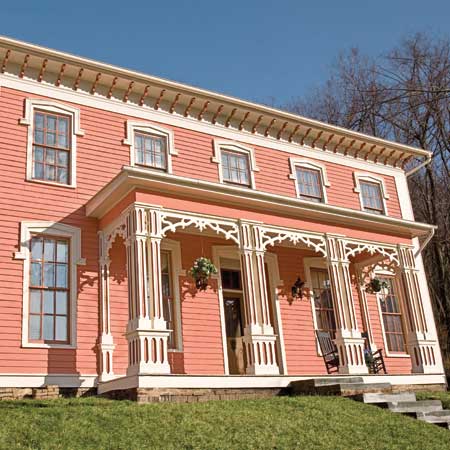 »
This Old House Saved!
Vic and Cindy Young never planned on ending up back in Ohio. Sure, the Buckeye State was dear to their hearts—Vic grew up in Cincinnati, and Cindy spent many years in nearby Lebanon—but after moving to Colorado and then living abroad, the couple figured their heartland days were far behind them.
But when their four children ended up settling in the Midwest, coming home started to look like a pretty good idea. "We decided to find a place where they would all be able to come down in just one day to visit us," Vic says. But not just any place. They wanted a historic house in a historic town. And since Vic, a full-time restorer of old houses, was hankering for a new DIY project, it wouldn't hurt if the place were a fixer-upper, too.
SEE THE BEFORE AND AFTER PHOTOS

Contribute to This Story Below