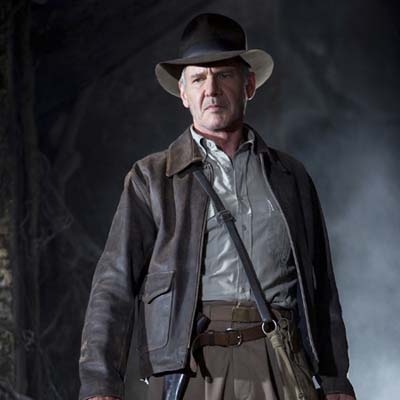 Photo: David James and 2008 Lucasfilm Ltd. All Rights Reserved.
»
Harrison Ford
As Hollywood stories go it doesn't get much better than this: a struggling actor finds such success in his day job as a carpenter that he is dubbed "carpenter to the stars." That access leads to reading for roles, and then the roles themselves. The actor becomes one of Hollywood's biggest names: Harrison Ford.

Ford took books out of the library to learn his craft and eventually built a recording studio for Sergio Mendes, earned his nickname from Sally Kellerman, and was doing work for Francis Ford Coppola, who gave him a bit part in The Conversation. While working at Coppola's office, Ford ran into George Lucas who had given him a small role in American Graffiti. According to lore, Lucas asked Ford to read lines and help him audition other actors for a role in a new movie. The movie was Star Wars. The role was Han Solo. The rest is history.

Contribute to This Story Below