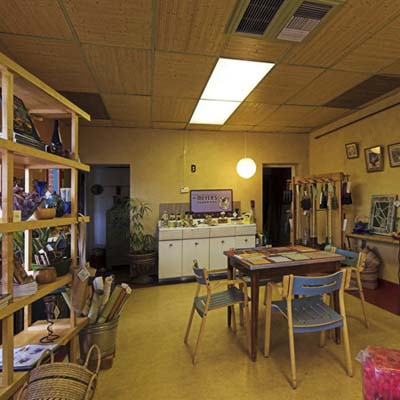 «
»
Originate Natural Building Material Showroom
Originate Natural Building Materials Showroom
in Tucson, Arizona, specializes in residential and commercial interior finishes that are non-toxic, durable, and made from natural and renewable resources. But it offers some one-of-a-kind merchandise, as well. "We also feature salvaged items," says founder Natasha Winnik, "including historic panel doors, brass door hardware, sinks, windows—even recycled 55-gallon jojoba-oil barrels for rainwater harvesting."
Winnik is also a booster of other green businesses—in her region and beyond. "Based on my own research," she says, "I compiled a list of about 75 showrooms across the U.S. and Canada." Check out Winnik's
green showrooms list.
There's bound to be a green showroom in your area.
Contribute to This Story Below