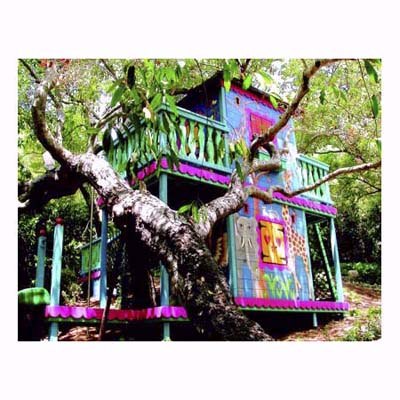 Photo: Barbara Butler Artist-Builder Inc.
»
Bel Air Bungalow
Kids have it pretty good—they can live out their playtime fantasies on play structures ranging from elaborate castles to simple swings. Given resources like personal design consultations, online 3-D imaging, and user-friendly DIY plans, their parents get to play too.
Barbara Butler
, San Francisco-based artist and builder, hones the art of magical spaces. She creates custom play structures, incorporating natural features that might otherwise hinder design. Here, a two-story playhouse and large tree share the hillside.
Cost: $54,300.

Contribute to This Story Below