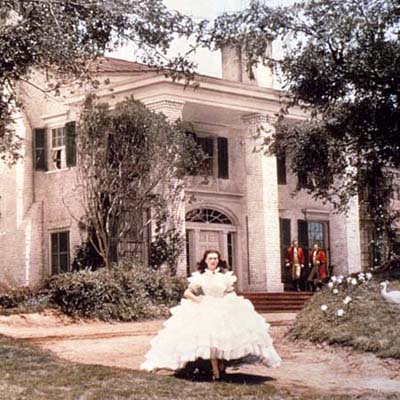 »
Gone With the Wind (1939)
Oscars aren't handed out at the Academy Awards for best bathroom renovation or best converted barn, which is too bad, since over the years many silver-screen houses have outshone the stars. In fact, these dwellings offer the house-wise viewer the kind of life lessons you can learn from a statue-winning character.

The Old, Deep South loves well-built Greek Revivals, and nowhere in movieland was this as apparent as in Civil War blockbuster "Gone With the Wind." Scarlett O'Hara's (Vivien Leigh) stately white house, Tara, named for the hall of Irish kings, is certainly regal in its proportions, with four huge columns fronting a wide front porch.

Moral: Though the Union forces were unrelentingly destructive to Southern plantations, they spared Tara; even Yankees recognize good craftsmanship when they see it.

Contribute to This Story Below