The Best Techniques for Hanging Wallpaper
By , This Old House magazine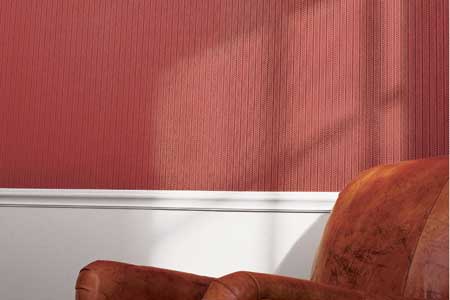 Time:

About 1 to 2 hours per 100 square feet

Cost:

$150 to $500 per 100 square feet
Difficulty:

Moderate
Shopping & Tool Lists
Supplies You Will Need:

1. WALLPAPER

Check the size of the rolls before calculating how much you need. Wallpaper is often priced by the single roll, but can be bought as a continuous double roll. Depending on the size of the pattern's repeat and the width of the rol, a double roll will cover anywhere from 36 to 50 square feet. Many paper companies and retail shops will calculate how much paper you'll need if you provide the square footage of your walls (subtract for windows and doors). Or you can use the wallpaper calculator in the Helpful Info section below.


2. PREMIXED CLEAR WALLPAPER PASTE

Paint that's not mixed correctly can ruin a wallpaper job. So for most papers, it's better to buy premixed products. One gallon is enough for 5 rolls.


3. WALL PRIMER/SIZER

such as R-35 by Roman Adhesives. These products make the wall feel tacky but actually extend the working time of wallpaper paste and make manipulating the paper easier. You'll need 1 gallon per 100 square feet.


4. PAINTER'S TAPE

or masking tape. For holding wallpaper onto switch plates and receptacle covers while the paste dries. One small roll is all you'll need.



Tools You Will Need:

1. 2-foot level
2. Tape measure
3. Paper smoother
4. Seam roller
5. Razors
6. Bucket with sponge
7. Paint roller

Introduction
Line a room with wallpaper and you have instant decoration. From blah to bold in a matter of hours, paper can push boundaries beyond what paint can do. It enlivens walls with textures or patterns or both—your choice. And as a bonus, it masks minor imperfections in plaster and drywall, too.

But as often as homeowners attempt to hang paper themselves, they rarely get it right, cursing their peeling seams and mismatched patterns—it's enough to drive you up a wall. Enter John Gregoras, a pro paper hanger from Somers, New York, with nearly two decades' experience. We asked Gregoras to demonstrate a few of his best tricks for pasting, hanging, aligning, and trimming. And, boy, did we learn a lot - everything from how he plans the layout to how he lines up the last seam. With this kind of insider know-how, papering just got a whole lot easier.


Steps
Helpful Info: