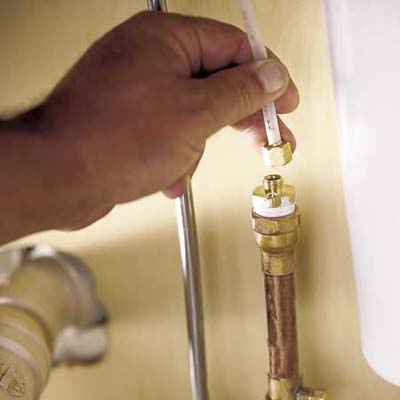 Attach a compression fitting onto the end of the plastic tubing that's connected to the inlet side of the filter.

Thread the compression fitting onto the reducer that's attached to the cold-water supply line; tighten the fitting with a wrench while holding the reducer with pliers.

Connect the other length of tubing to the outlet side of the filter and to the faucet stem, using a compression fitting.

Open all the shutoff valves and check your work for leaks.

Remove the aerator from the sink's faucet and turn on the cold water for a minute or two to flush out any flux.

Finally, open the filter faucet and let it run for five minutes to remove air and carbon particles from the cartridges.