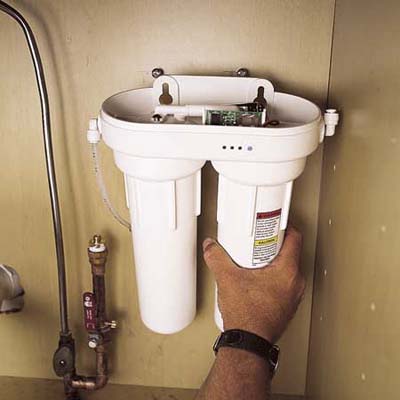 Select a spot on the back wall of the sink base cabinet to mount the filter; mark two screw holes, spaced to match the keyhole slots on the back of the filter.
Drive a screw into each hole; stop when the screw heads are about
½
inch from the cabinet's surface.
Align the keyhole slots with the two mounting screws.
Push the filter flat against the cabinet wall, then pull down to lock the keyhole slots onto the screw heads.