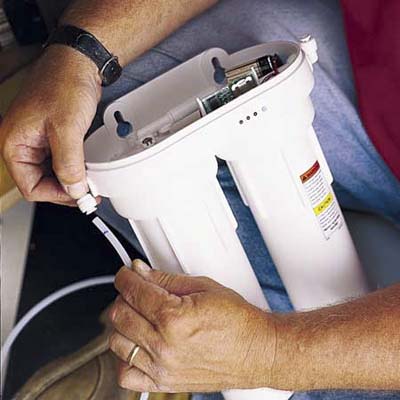 Remove the plastic cover from the top of the filter and install the 9V battery, which powers the electronic filter monitor.

Next, cut a length of the plastic tubing that comes with the filter kit to reach from the reducer fitting on the cold-water supply line to the filter's mounting location on the back wall of the cabinet. Push one end of the tubing onto the inlet fitting on the left side of the filter.

Cut another length of tubing long enough to extend from the outlet fitting on the right side of the filter up to the faucet stem.