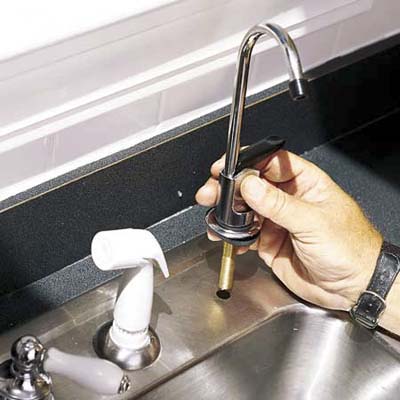 After drilling the faucet hole, use a wet/dry vacuum to collect the metal chips from the sink top and from inside the cabinet.

Now place the washer, aluminum base (escutcheon), and rubber gasket onto the threaded stem of the filter faucet.

Slip the faucet into the hole and make sure it sits flat on top of the sink deck.

From inside the cabinet, reach up and place the mounting bracket, lock washer, and hex nut on the faucet's stem.

Tighten the hex nut carefully with a basin wrench to secure the faucet.