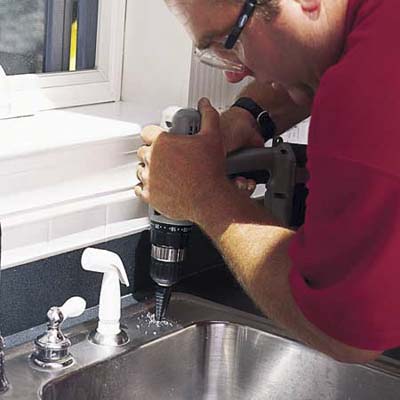 Measure and mark the hole location for the filter's faucet on the stainless steel sink deck.
For a cast-iron sink, locate the hole on the countertop or mount the filter's faucet in the sprayer hole.
Drill a
½
-inch-diameter hole through the stainless steel deck with a step drill. Each graduated step on the bit is 1/8 inch wider in diameter than the previous step.
Tip:
To keep the drill from "walking" on stainless steel at teh start, cover the location with a strip of masking tape or strike a starting point with a center punch.