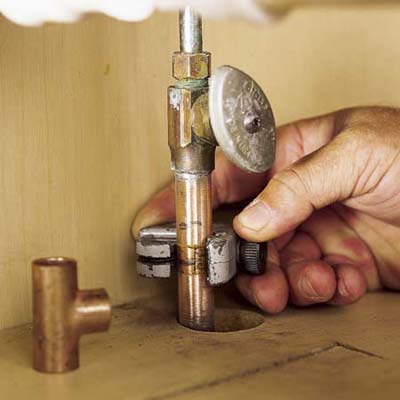 Empty the sink cabinet and spread a tarp or blanket on the floor.
Locate the cold-water shutoff valve under the sink.
Take a piece of emery cloth and buff clean the copper tubing just directly below the valve.
Next, use a close-quarters tubing cutter to remove a 1-inch-long section of tubing and discard.
Brush flux onto the freshly cut tubing ends and a
½
-inch copper tee fitting.
Slip the tee onto the tubing below the shutoff valve and solder it in place. Be sure to protect the cabinet with a fire-resistant cloth or metal shield.