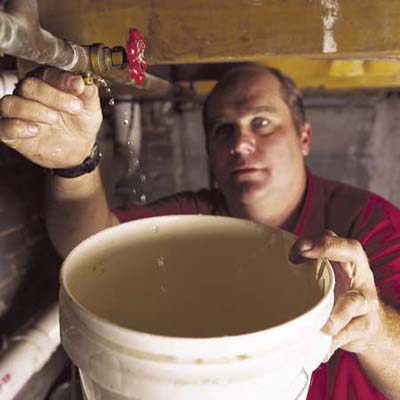 Start by turning off the shutoff valve for the cold-water supply to the kitchen sink area, which is typically located in the basement, crawl space, or utility.

If your home doesn't have a shutoff for the kitchen, you'll have to turn off the water at the main valve for the house.

Ask a helper in the kitchen to open the sink's cold-water faucet to release pressure in the pipe.

Check the side of the shutoff valve for a small nut, called a drain cap. If you see one, hold a bucket under the valve and loosen the nut with your fingers or a pair of pliers. Any water trapped in the pipe between the sink and the valve will drain out.