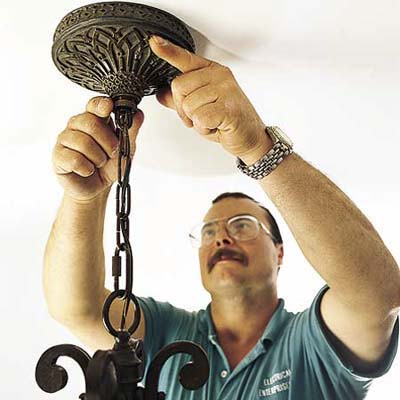 Carefully fold and tuck the wires up into the electrical box.

Slide the chandelier's canopy up the chain and press it tight against the ceiling, making sure the wires aren't poking out from the canopy.

Push the retaining collar up the chain and thread it onto the chain holder.

Hand-tighten the collar to hold the canopy tight against the ceiling.

Install the lightbulbs and glass shades, then restore the power to the room.

Tip: If your replace your standard toggle wall switch with a dimmer switch, you'll have precise control over the light level.