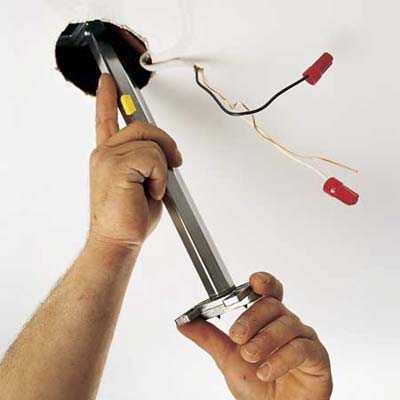 Take the fan brace from its box and spin the hexagonal bar to reduce the brace to its shortest length.

Next, slip the brace up through the hole and set it on top of the ceiling. Be sure that both of its feet are resting flat on top of the drywall or plaster.

Rotate the hexagonal brace by hand until you feel its sharp prongs dig into the joists.

Tip: Don't overtighten the fan brace; the tension it puts on the joists can cause nail pops in the drywall below.