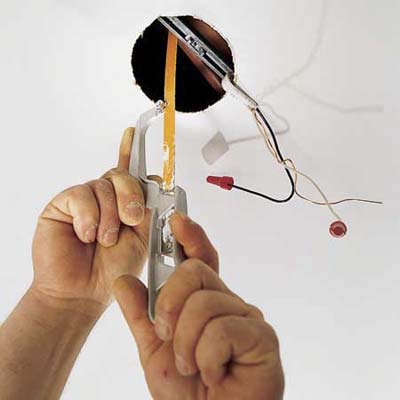 Remove the screws that hold the electrical box to its metal hanger bar. If there are no screws, the box is probably nailed to a joist. Use a flat bar to pry the box free.

If it's a metal box, loosen the screws on the cable connector, then slide out the cable. For a plastic box, use a slotted screwdriver to pry up the flexible fin that pinches down on the cable, then pull the cable free.

If the box was attached to a metal hanger bar, cut the bar in half using a close-quarter hacksaw.

Remove the pieces of the bar and discard them.