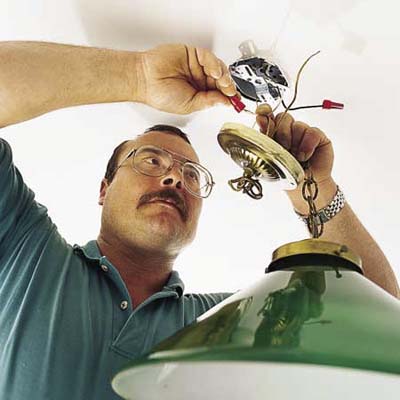 Go to your house's main electrical panel and turn off the circuit breaker that controls the room where you'll be working. Flip the light switch in the room on and then off again to confirm that the power is off.

Next, unscrew and lower the old fixture's canopy (the decorative, bowl-shaped disk against the ceiling) to access the electrical box.

Carefully remove the twist-on connectors from the wiring.

Check again to be sure there is no current by connecting the two leads with a simple electrical tester.

If the tester's light doesn't come on, detach all the wiring to free the fixture.

Tip: Hand the old fixture to a helper; don't attempt to climb down the ladder with it in your hands.