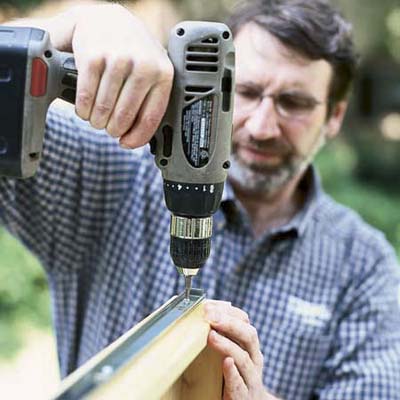 Take one of the sliding-rail sections you removed earlier from the drawer slide and set it against the side of the pull-out shelf.

Align the end of the rail so that it's flush with the front of the shelf and slightly up from the bottom. (Every drawer slide is different; read the manufacturer's instructions to see exactly how much space you should leave between the rail and the shelf bottom.)

Attach the rail to the shelf with the screws provided.

Install the second rail on the opposite side of the shelf.